Action of Chinese Medicine
Views:1 Author:Site Editor Publish Time: 2021-01-18 Origin:Site
On December 15, 2020, under the guidance of the State Administration of Traditional Chinese Medicine of China and sponsored by the World Federation of Chinese Medicine Societies, the 17th World Congress of Traditional Chinese Medicine was grandly held in Beijing.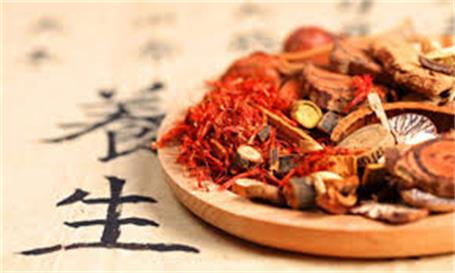 In the special period when the global epidemic is raging, the theme of this conference is "Building a community with a shared future for human health, global Chinese medicine people are in action", using online and offline forms, and the content covers international experience exchange and sharing of Chinese medicine anti-epidemic, Chinese medicine The research progress on the prevention and treatment of major diseases, the frontier of technological innovation and development of traditional Chinese medicine, the improvement of the international influence of traditional Chinese medicine, and the innovative development of the traditional Chinese medicine industry have attracted 1 million online and offline participants from more than 40 countries around the world. An uncompromising global academic feast of anti-epidemic in Chinese medicine.
In the morning session of thematic report, Zhang Boli, a "People's Hero" and academician of the Chinese Academy of Engineering, took the lead with the title "Promoting Anti-epidemic Spirit and Strengthening Cultural Confidence". Academician Zhang used detailed data and vivid cases of first-line anti-epidemic to show the world the great value of Chinese medicine in the fight against the epidemic.
At the end of his speech, Academician Zhang issued an initiative: "The plague of the century has ravaged the world, causing major human deaths and severely damaging the economic and social development of all countries. This sudden new crown epidemic has made people more truly feel the importance of sharing the destiny of mankind. Viruses know no borders, and epidemics do not distinguish races. All mankind can only be defeated by working together. No country can survive alone. As the global epidemic continues to spread, all countries should step up their actions and uphold the destiny of mankind. The concept of community condenses a strong synergy to defeat the epidemic."
This sudden new crown epidemic has made people more truly feel the importance and urgency of the common destiny of mankind, and has also fully demonstrated the value of Chinese medicine in the times. Global Chinese medicine practitioners should work closely together and act immediately to explain the superior value of Chinese medicine in epidemic prevention and control with a scientific and rigorous attitude, actively and inclusively absorb global anti-epidemic experience, and pioneering passion to promote the globalization of Chinese medicine.