Acupuncture of TCM is fresh
Views:1 Author:Site Editor Publish Time: 2021-01-11 Origin:Site
According to data released at the 2014 International Symposium on Acupuncture and Moxibustion, there are at least 200,000 acupuncturists of various types who are engaged in TCM acupuncture services around the world, and the annual service output value of acupuncture and moxibustion is about more than 10 billion US dollars.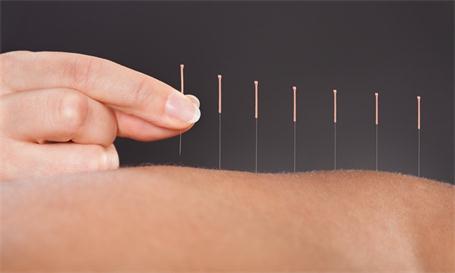 It is precisely because of the good results of acupuncture treatment and the large market space that some physical therapists around the world have also begun to learn acupuncture, but this will undoubtedly bring some interference to the development of acupuncture in China.
The Master of Acupuncture and Oriental Medicine in the United States requires more than 2,000 hours of study. However, some physical therapists in the United States have changed acupuncture to "dry acupuncture". They only need to study 50 hours to be able to practice medicine, and they have not received complete training in Chinese medicine acupuncture, and they lack Chinese medicine acupuncture. All-round knowledge and skill reserve for dealing with multiple diseases.
"The so-called dry acupuncture refers to the method in which a physiotherapist uses a needle to acupuncture the pain point." Liu Baoyan gave an example. At the 2014 Winter Olympics, an athlete asked a physiotherapist to do "dry acupuncture". Cause pneumothorax. But the public attributed all the problems to "acupuncture."
Japanese acupuncture, Korean acupuncture, European acupuncture... now they are all in the same school. They also have their own groups, organizations, and associations, and they have various methods, which are far from traditional Chinese acupuncture. The needles of Japanese acupuncture are extremely thin and do not pay attention to pulse and Qi.
Korean acupuncture pays more attention to the overall appearance and posture of patients. Liu Baoyan frowned when he mentioned the impact of traditional acupuncture on traditional acupuncture and moxibustion which was formed completely out of the guidance of Chinese medicine theory.
Acupuncture and moxibustion may seem simple, but in fact it is a high-tech medical technique with endless mysteries. The same needles and the same acupuncture points are very different from common doctors.
Wang Linpeng said that TCM acupuncture as a practical medical technique, such as special acupuncture techniques, cognition of specific acupoints, and the use of special acupuncture devices, is difficult to learn in books, and can only be taught by the master orally and hand-in-hand. Taking fire needles as an example, the lack of redness of the needle burning, the long acupuncture time, the poorly grasping the angle of needle insertion, and the failure to press the needle hole after the needle is ejected all affect the clinical efficacy, and the patient is also easily burned.
"Acupuncture and moxibustion in traditional Chinese medicine is fresh and has strong vitality, but how to prove its efficacy and safety to the world is still a major issue facing Chinese medicine," said Wang Linpeng. Few, but not many recognized by foreign countries.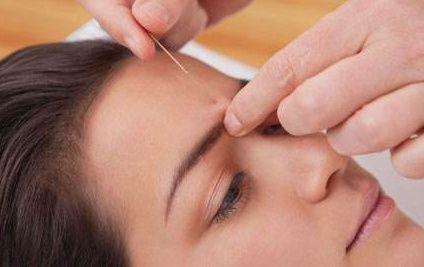 In addition to the prejudice of foreigners, an important reason is the lack of clinical research capabilities of TCM. Due to the unreasonable knowledge structure of TCM talents, some can only do clinical but not research. There is a clear gap between the understanding of diseases and the current mainstream medicine, which is difficult. Asking real problems hinders the clinical development of acupuncture and moxibustion, and also lowers foreign understanding of domestic research. From this perspective, there is still much room for improvement in the overseas spread of Chinese medicine and acupuncture.
Now, the proposal and implementation of the "One Belt One Road" initiative provides a new opportunity for TCM acupuncture to go global.
The "One Belt, One Road" Development Plan (2016-2020) for Traditional Chinese Medicine jointly issued by the State Administration of Traditional Chinese Medicine and the National Development and Reform Commission requires that by 2020, 30 Chinese medicines should be built in cooperation with countries along the "Belt and Road". The overseas center has promulgated 20 international standards for Chinese medicine, registered 100 Chinese medicine products, and built 50 demonstration bases for foreign exchange and cooperation of Chinese medicine.
Traditional Chinese medicine, like Peking Opera, is an intangible cultural heritage. We need to inherit and carry it forward, and need to be displayed and disseminated on a broader international stage. Liu Baoyan said that to revitalize traditional Chinese medicine, we must polish up the "golden sign" of acupuncture.