Cross-border integration to experience Chinese medicine culture
Views:0 Author:Site Editor Publish Time: 2021-01-20 Origin:Site
Russian girl Masha is 17 years old. She was diagnosed with dysplasia of the corpus callosum since she was a child. She was characterized by poor coordination of the limbs and poor verbal expression. In 2015, through a friend's introduction, Martha came to a hospital in Shaanxi of the China Rehabilitation Research Center for treatment. Traditional Chinese medicine such as acupuncture, massage, suspension and fumigation made Martha see the hope of recovery.
In April 2017, Masha came to the Pok Oi Hospital again accompanied by her mother. After treatment, she could speak smoothly and walk normally. Facing the good treatment effect, Martha's mother was both gratified and sad. Due to the death of her father, Martha lost financial support. In response to Martha's special condition, the hospital provided social rehabilitation services for Martha. Considering that Russia is a flower-loving nation, she was arranged to learn how to make handmade silk screen flowers.
Making flowers can improve the fineness of Martha's hand movements, which is conducive to recovery; selling flowers on the Internet can solve her survival problem, which can be described as killing two birds with one stone. After a month of study, Martha has made rapid progress and has been able to make beautiful lilies, cyclamen, roses, etc. When returning home from treatment, Martha's mother said excitedly: "Thank you Chinese medicine, thank China!"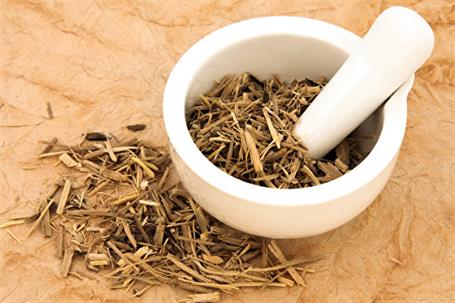 The TCM international medical tourism service package is centered on characteristic diseases, with clear screening treatment plans, predictable curative effects, predictable time, full-process services, and reasonably priced service items, and travel projects are arranged according to the needs of patients while seeking medical treatment. It has the most patients in Russia, but also comes from Kazakhstan, Belarus, Uzbekistan, South Africa and other countries.
Concentrate on the launch of treatment programs that Chinese medicine is good at, so that patients can see improvement in symptoms in a short period of time, and change the Western prejudice against Chinese medicine. This is the original intention of the establishment of the TCM International Medical Tourism Service Package in 2016. There are many foreigners who want to come to China to see TCM but suffer from no way to contact a formal TCM hospital. The service package project is to build an official service platform.
Cui Yongqiang, director of the International Medical Tourism Research Center of Traditional Chinese Medicine, said that at present, 15 hospitals have participated in the international medical tourism service package of Chinese medicine, and 30 special Chinese medicine tourism service packages have been launched. These 15 medical units have been strictly reviewed and determined by the Administration of Traditional Chinese Medicine. The service package unit has also set up an assessment and training mechanism in order to reassure patients.
There are more patients with chronic diseases receiving traditional Chinese medicine treatment, and there will be more leisure time outside of treatment. Another aspect of the service package project is to make full use of China's rich tourism resources, so that foreigners who come to seek medical treatment can experience Chinese history and culture. At present, the project has reached a cooperation intention with Ctrip, and travel agencies such as China National Travel Service and CYTS have also expressed great interest.
In the future, the complete form of the project will be such a scenario: patients make appointments for treatment projects with hospitals through the foreign language version of China International Medical Tourism APP, and travel agencies such as Ctrip will provide them with visa processing, airport transfers, hotel reservations and other travel services.
After the patient comes to the hospital, if he receives treatment in the morning, he can choose a half-day city tour in the afternoon. The travel agency automatically arranges it through the online platform. It will be a win-win situation if the part of tourism that the hospital is not good at will be done through travel agencies, and the hospital will focus on basic medical services.
Cui Yongqiang introduced that TCM international medical tourism service packages are increasingly accepted by the international community. At the China-ASEAN Traditional Medicine Seminar held in 2016, the service package was recognized by health officials from ten ASEAN countries; at the China-Arab Traditional Medicine Seminar, the Arab League Ambassador to China expressed recognition of the service package concept on behalf of 22 countries .
The international medical tourism service package of Chinese medicine is a new concept. In the future, the scale of the project will continue to expand, more diseases will be included, and more hospitals will participate. The entry-exit bureaus of the provinces also indicated that they will provide support for the project and provide convenience for the patients of the service package hospitals on their visas.