Progress of Traditional Chinese Medicine in the World
Views:4 Author:Site Editor Publish Time: 2021-01-22 Origin:Site
After the founding of New China, especially since the reform and opening up, remarkable achievements have been made in the development of Chinese medicine, which has been widely recognized by the international community. Traditional Chinese medicine is not only popular in our country, but also has spread to 183 countries and regions.
On the other hand, Japan, South Korea, India and other countries have also made significant developments in traditional medicine standardization, intellectual property applications and international promotion, which are challenging my country's leading position in the development of traditional medicine in the world. Traditional Chinese medicine is still facing restrictions and barriers to the world, and its international competitiveness needs to be further improved. To implement the "going global" strategy and promote the "One Belt One Road" construction, there is an urgent need to promote the overseas innovative development of Chinese medicine.
To this end, we build an "international Chinese medicine knowledge service platform" based on the World Wide Web, integrate knowledge resources in the field of Chinese medicine and provide authoritative and accurate Chinese medicine knowledge services to satisfy decision makers, managers, health professionals and the public. The need for knowledge in the field of medicine to improve the availability and attention of Chinese medicine literature, databases and other knowledge bases, so as to promote the development of "Internet +" Chinese medicine, and directly support the implementation of the WHO's 2014-2023 traditional medicine strategy. It is also an important measure to implement the spirit of Jinping's visit to the WHO.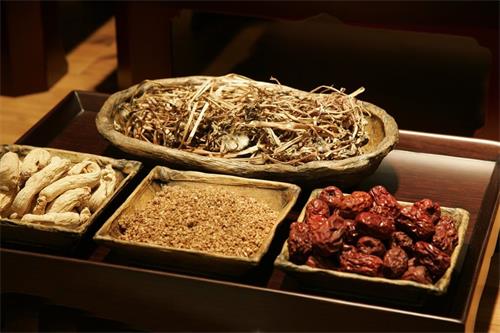 From the analysis of the status quo of the informationization of Chinese medicine, the field has already accumulated huge literature resources and a considerable amount of knowledge, but there are basic problems such as scattered knowledge, poor reliability, and inconvenient access. With the development of information technology such as the Internet and knowledge bases, the digital knowledge resources in the field of Chinese medicine have grown rapidly, but they also show increasingly obvious characteristics of decentralization, fragmentation and isomerization, and urgently need to be integrated and centralized management .
Overseas Chinese medicine practitioners are relatively scattered and lack a platform for knowledge sharing and information exchange, which severely restricts the international exchange and dissemination of Chinese medicine knowledge. Through a one-stop platform system, the realization of systematic organization and convenient access of Chinese medicine knowledge has become the common demand of global Chinese medicine practitioners.
From the perspective of medical informatization, all countries in the world are currently conducting research on medical knowledge engineering, and it is of great significance to establish a high-quality medical knowledge base. At present, the construction of various medical knowledge bases has been developed by leaps and bounds, such as medicine knowledge base, diagnosis and treatment knowledge base, typical medical record base, pharmacy knowledge base and various specialized knowledge bases.
A series of knowledge service platforms such as Clinical Evidence, DynaMed, Essential Evidence Plus, MD Consult, UpToDate, etc. have appeared on the Internet. They use the massive digital resources accumulated in the digital library to provide comprehensive knowledge services to physicians. As an important branch of the medical field, Chinese medicine currently lacks a knowledge platform that is widely recognized and used internationally.
There is an urgent need to build a comprehensive, stable, and reliable knowledge base, build an Internet-based knowledge platform, and continue to promote the construction of knowledge resources through co-construction and sharing, so as to meet the increasing demand for traditional Chinese medicine knowledge, and promote the academic development and efficacy of the industry.