The world needs Chinese medicine
Views:0 Author:Site Editor Publish Time: 2021-02-05 Origin:Site
Zhang Boli, an academician of the Chinese Academy of Engineering, said: "Traditional Chinese medicine going to the world is the need of the times. It is not our forcible promotion of Chinese medicine overseas, but the urgent need for Chinese medicine worldwide."
Indeed, historically, the Chinese nation has experienced natural disasters, Wars and plagues have been able to turn dangers into peace again and again, the population has continued to increase, civilization has been passed down, and Chinese medicine has made significant contributions. As people's health concepts change and medical models change, traditional Chinese medicine has increasingly shown its unique value.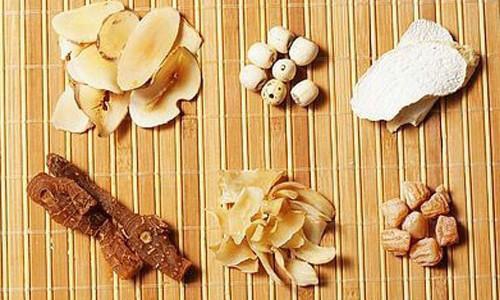 Wang Xiaopin, director of the International Cooperation Department of the State Administration of Traditional Chinese Medicine, said that in recent years,the efficacy and role of traditional Chinese medicine in the prevention and treatment of common, frequently-occurring, chronic and major diseases has been increasingly recognized and accepted by the international community.
On the other hand, both developing and developed countries are deeply troubled by rising medical expenses. While providing a diversified medical security system, reducing the government's huge medical expenditure is a problem that every country needs to solve. Traditional medicine is close to people's lives, easy to obtain, and not difficult to afford. The demand for traditional medicine in various countries is increasing.
In this context, Chinese medicine has achieved fruitful results when it goes global. In the past year, the Bureau of Traditional Chinese Medicine and the World Health Organization signed a memorandum of understanding on cooperation in traditional medicine to give full play to China's role as a responsible major country in promoting the development of traditional medicine;
The Eleventh Revision of the International Classification of Diseases (ICD-11)" preview version is released, Chinese medicine has historically entered the international mainstream medical classification standard system; at the same time, the Chinese Medicine Bureau promotes the International Organization for Standardization Technical Committee of Traditional Chinese Medicine (ISO/TC249) 31 international standards of Chinese medicine have been promulgated, laying a solid foundation for promoting the standardized use of Chinese medicine in the international scope...
So far, Chinese medicine has spread to 183 countries and regions around the world. According to statistics from the World Health Organization, 103 member states have approved the use of acupuncture, 29 of which have established laws and regulations on traditional medicine, and 18 have incorporated acupuncture into the medical insurance system. Traditional Chinese medicine has gradually entered the international medical system and has been registered in the form of medicines in Russia, Cuba, Vietnam, Singapore, and the United Arab Emirates.