On April 27, 2019, the second "Belt and Road" International Cooperation Summit Forum came to a close.
"Heads of state or government and other leaders of 37 countries attended the round table summit, and nearly 5,000 representatives from more than 150 countries and more than 90 international organizations attended the forum. These numbers are impressive. Usually only the United Nations can convene so many leaders." A website of German TV sincerely sighed the grand occasion of this forum.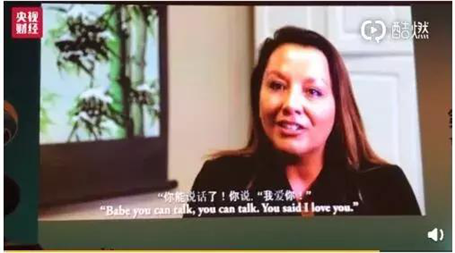 As the Malaysian "Star" said: "This is a diplomatic event for China this year." As the best carrier of exchanges and cooperation between the Chinese civilization and the countries along the "Belt and Road", it is also inseparable from Chinese medicine. A few days ago, CCTV Finance released a video about the "Belt and Road" International Cooperation Summit Forum and Chinese Medicine on Weibo. The reporter said on the spot that tears filled his eyes.
There are two cases of Chinese medicine in the video:
In the process of studying, teaching, and disseminating acupuncture, Dr. Kazami from Iran helped a painter with multiple sclerosis, from moving his hands or feet with difficulty, to painting by hand after two or three months of treatment Painting, this gives patients new hope for acupuncture treatment. Now, she has become a big fan of acupuncture and moxibustion. She also uses acupuncture needles to paint and open art exhibitions.
What kind of chemical reaction will occur when acupuncture meets art? I believe it will not be too bad.
It is estimated that many foreign friends who have been reborn as a result of traditional Chinese medicine will be like this painter. Through different methods and in their own words, they hope that Chinese medicine can be spread farther, so that more people can enjoy the benefits of Chinese medicine and help more people get a new life.
This is also an important reason why acupuncture can accumulate so much reputation with each needle, and Chinese medicine can quickly take root in foreign territories step by step. There are too many "one needle miracles that can be remembered in a lifetime."
The other one is about children with autism.
When the child with autism was able to say "Mom, I love you", his mother was extremely excited and her eyes flushed. She stopped the car immediately and couldn't say anything: "Can you talk?! You said 'I love you'?!" "Yes, mom, yes." The child said again.
It is Chinese medicine and acupuncture that created this warm miracle!
The child's mother said that the child now wants to express himself very much. He can tell stories, participate in activities at school, and play with other children. Everyone is very excited about this change. She was very happy to meet Chinese medicine.
In fact, there are many miracles like this.
According to related reports, a senior Algerian official was paralyzed from a horse-riding fall. He invited more than a dozen medical experts from Europe, but the long-term treatment was ineffective. Shi Xuemin, a master of traditional Chinese medicine, performed acupuncture treatment for him. When the two silver needles were pulled out, the patient's legs were lifted, and the people present were stunned.
A 9-year-old child in Finland had a sarcoma on his thumb. He underwent two operations there. The thumb and index finger were cut off, but the sarcoma was still growing. Seeing that the entire palm or even the entire arm could not be kept, the parents listened. When Liu Baoyan talked about the effects of acupuncture, he followed him to China and received fire acupuncture treatment by the master of Chinese medicine, He Puren. After two years of treatment, after removing the lump, the lump never grew.
Russian "Izvestia" has long reported that after a series of acupuncture, specialized massage, hydromassage and herbal treatments in the Rehabilitation Department of Harbin Children's Hospital, children with cerebral palsy have gradually returned to normal. They are no different from their peers.
For this reason, Russians in the Far East have to register almost a year in advance to queue up for rehabilitation treatment by Chinese doctors. Chinese acupuncture has given countless families of children with cerebral palsy hope. It is the magical effects of Chinese medicine that give children hope of rebirth.
In a hospital in Yuncheng, Shanxi Province, which is famous for its traditional Chinese medicine methods, children with encephalopathy in foreign countries are also hospitalized all year round. Among them is the story of a 28-year-old Russian young man Kurbanov's love and pursuit of Chinese medicine, and his charity for foreign children with cerebral palsy.
It is reported that Kurbanov studied Chinese medicine at Shanxi College of Traditional Chinese Medicine for 5 years. In the next six years, he introduced more than 3,000 foreign patients into China, allowing these parents who were desperate because of their children with cerebral palsy to find hope in Chinese medicine.
Many foreign politicians have also benefited from the miracle of Chinese medicine.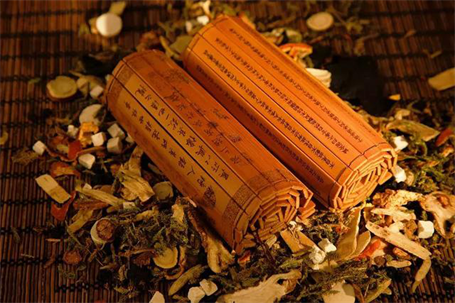 It is reported that in 1961, the then President of Indonesia Sukarno suffered serious kidney disease, and Western medicine treatment judged that only the left kidney could be removed. Later, after treatment with Chinese medicine, his kidney function was partially restored after three months. Sukarno commented: "This is a miracle of socialist Chinese medicine, which shows that advanced medicine is not necessarily in the West."
In addition, in 2009, Sihanouk, the former King of the Kingdom of Cambodia, published a personal letter on his personal website announcing the third cure for cancer. In the letter, Sihanouk said: "If I can be cured of cancer many times and I am still alive at the age of 87, it is all because of the great, friendly and generous China, and because of the highly skilled Chinese doctors. "Sihanouk's willingness to live in China for a long time after his abdication is related to his trust in Chinese medicine.
I believe that with the spread of Chinese medicine culture in the future, Chinese medicine will create more miracles. Especially with the sharing of the "Belt and Road", the pace of Chinese medicine expanding the world will reach a new level, and miracles will also emerge with opportunities.