Western doctor sees Traditional Chinese medicine
Views:0 Author:Site Editor Publish Time: 2021-02-12 Origin:Site
Chinese medicine, a correct understanding of Chinese medicine? This is the primary issue facing all the staff of the Chinese Medicine Center. Professor Wang Chaoyang, then dean of the center, said: To convince local people of traditional Chinese medicine, there is only one thing-curative effect.
The center cooperates with several major western hospitals and medical universities in St. Petersburg, and selects local diseases with high incidence and poor western medical effects for targeted treatment, such as stroke sequelae and neurodermatitis. Through the efforts of the team of doctors in the center, many patients have gradually improved with the help of Chinese medicine diagnosis and treatment. This amazed the local residents of St. Petersburg, especially the doctors of the local Western hospital, and gradually recognized the TCM method. As a result, an interesting phenomenon gradually appeared in the clinics of the Chinese Medicine Center: 20% of the patients who came to the center for medical treatment were doctors engaged in Western medicine.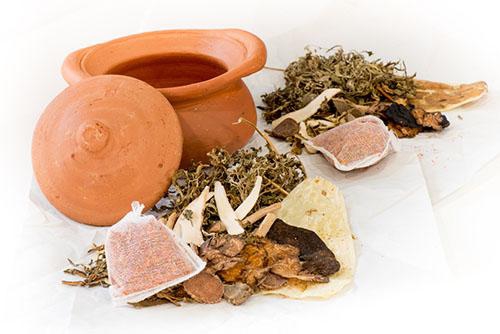 Victor is such a "doctor patient". Nearly 70 years old, he is the dean and pediatrician of a local hospital. He has suffered from myocardial infarction and has three stents in his heart. He has been performing acupuncture and moxibustion treatments and treatments in Wang Chaoyang since the center opened. Victor's trust in Chinese medicine comes from his grandmother's personal experience. In the 1970s, Victor's grandmother was once life-threatening due to heart failure, and was extremely weak after the operation. Later, under the treatment ofChinese medicine acupuncture and moxibustion, her physical condition improved significantly in just 2 weeks. Seeing her grandmother, who once thought her fate, has been healthy and healthy for many years, Victor has since established trust and affection in Chinese medicine.
Since its opening, the Sino-Russian Traditional Chinese Medicine Center (St. Petersburg) has treated more than 10,000 patients. Among them are Russian politicians, entrepreneurs, doctors, celebrities and patients from neighboring countries. With its unusual clinical effects, the center has won high praise from the Russian medical community for Chinese medicine and general recognition by the majority of patients.
An important indicator of whether can be recognized is whether it can be included in local medical insurance. Since April 2016, the Sino-Russian Chinese Medicine Center (St. Petersburg) has signed agreements with three Russian insurance companies, including Russia's largest national insurance company.
According to the International Cooperation Departmentof the State Administration of Traditional Chinese Medicine, the establishment of 31 overseas Chinese medicine center projects such as the St. Petersburg Chinese Medicine Center has been supported through special international cooperation projects in 2018, and the establishment of 11 Chinese medicine international cooperation base projects has been supported.
In 2016, the National Development and Reform Commission and the Administration of Traditional Chinese Medicine jointly promulgated the "One Belt and One Road" Development Plan for Traditional Chinese Medicine (2016-2020). It was proposed that by 2020, a new pattern of all-round cooperation on the "One Belt and One Road" of Chinese medicine will basically take shape, and The state has cooperated to build 30 overseas centers of Chinese medicine, promulgated 20 international standards for Chinese medicine, registered 100 Chinese medicine products, and built 50 demonstration bases for foreign exchange and cooperation of Chinese medicine.